Newsletter: Summer 2017
Website | Blog | Donate | Scholarships
---
Summer is here and it's time to say goodbye to Cohort V as they leave us and go back to their home countries. We are looking ahead to welcoming Cohort VI this coming October.
We are happy to share with you some of the highlights of the last few months, which include our students' study tour to Poland and the publication of a new issue of our journal Dapim: Studies on the Holocaust.
We are always on the lookout for excellent and motivated students. Please share our newsletter and help us reach those who are committed to the research and study of the Holocaust.
Dr. Arieh J. Kochavi & Dr. Yael Granot-Bein
---
Program News
It is with a heavy heart that we said goodbye to the program's dear friend and partner, Yitzhak Livnat. We will greatly miss Yitzhak, a survivor of Auschwitz and the most generous man, who shared his story with our students every year, since the program inauguration. We are forever thankful for Yitzhak's and his family's generosity and support of our students.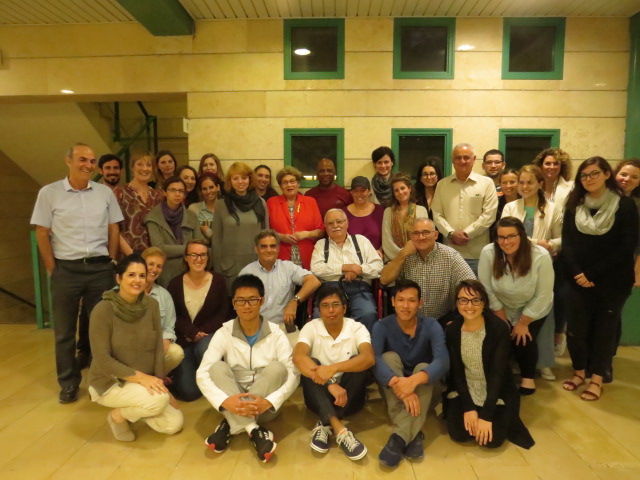 Yitzhak Livnat's Legacy
In March, faculty and students joined the Weiss-Livnat family in mourning the passing of Yitzhak Livnat.
---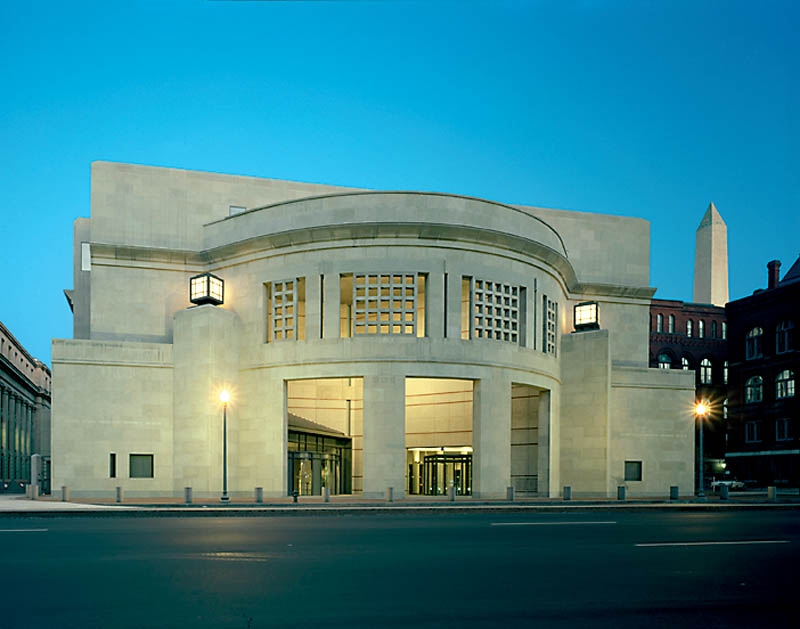 Internship with the USHMM
We are proud to announce a partnership with the United States Holocaust Memorial Museum. One student will be chosen for an internship with this important organization. This also joins other internships with museums in London, Warsaw and Budapest.
---
New Course With Professor Jan Grabowski
We are proud to announce that Prof. Jan Grabowski will be giving a course in our program starting this coming academic year. Prof. Grabowski is a Professor of history of the Holocaust at the University of Ottawa and the co-founder of the Polish Centre for Holocaust research at the Institute of Philosophy and Sociology of the Polish Academy of Sciences (Warsaw). His research interests include the issues surrounding the extermination of the Polish Jews as well as the history of the Jewish-Polish relations during the 1939-1945 period. His latest book, Hunt for the Jews. Betrayal and Murder in German-Occupied Poland was published by Indiana University Press.
---
Poland Study Tour
In June, our students took a study tour to Poland. Our tour included Warsaw, Lublin, and Krakow, as well as the many historical and memorial sites around these cities. We also had the privilege of meeting with students in Poland. We are happy to share some of our experiences with you here, you can also read more on the program's blog. Read more here.

Student, Chenda, reading documents from the Auschwitz archives.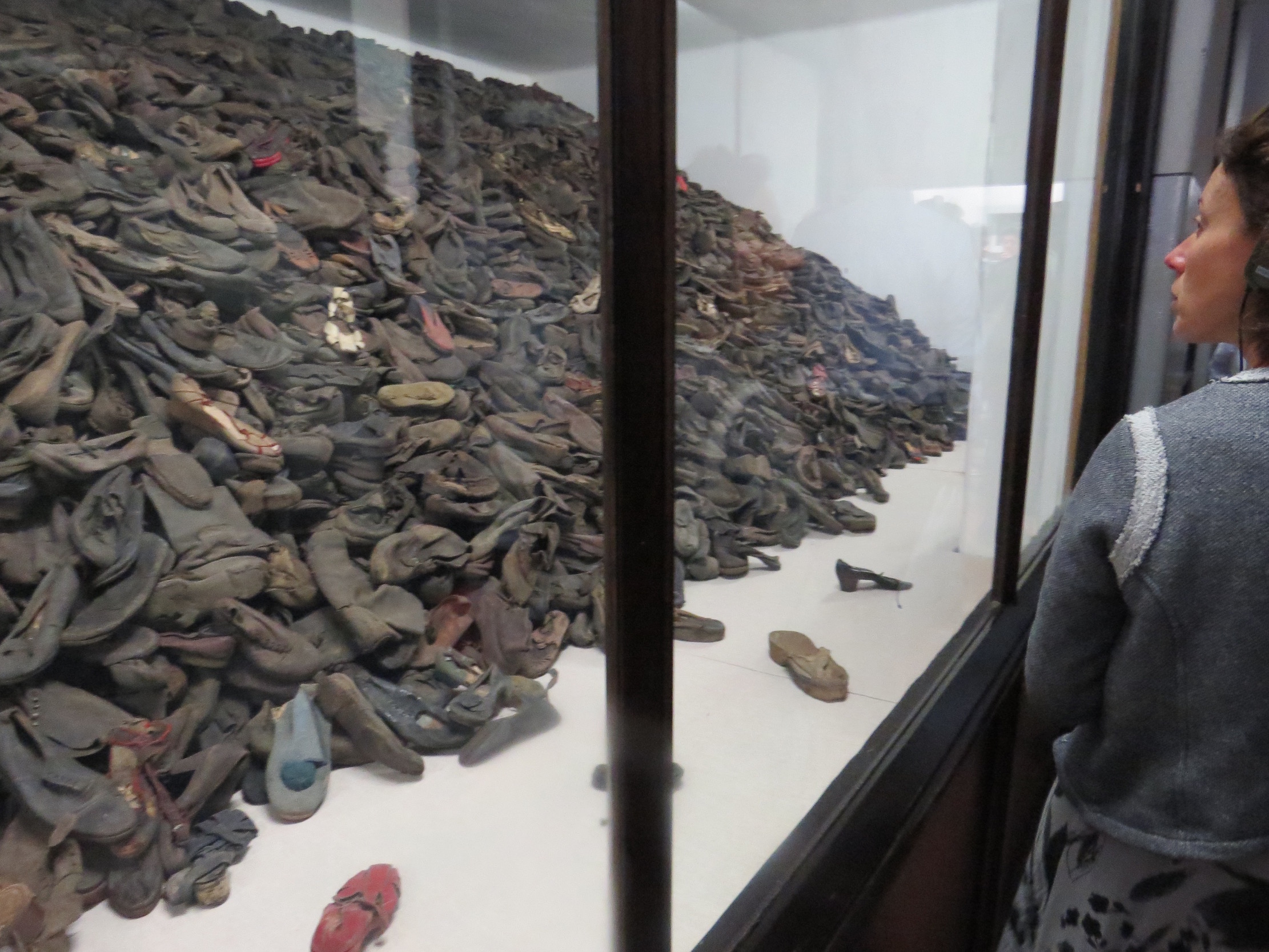 Behind the Scenes of the Museum and Memorial Auschwitz-Birkenau
We were fortunate to arrange a tour through the conservation lab with a specialist in paper conservation. Our tour guide took us through many different offices in the lab.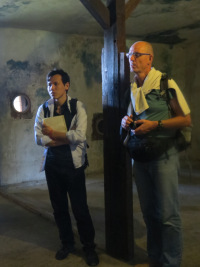 Majdanek
Our students learned about the death camp Majdanek, near Lublin. This photo is of students, Coos and Chenda, standing in the former gas chambers.
---
End of the Year Reflections
Hana Green
United States | BA in History from the University of Florida
As the school year winds down, I find myself looking back on this experience as perhaps the most profound and impactful of my life. Choosing to attend graduate school across the world and in a discipline so powerful and relevant to the turmoil and instability of our time has been utterly awe-inspiring. I am grateful beyond words for the opportunity to study at this institution and alongside such kind, passionate and helpful peers and professors. This community has fostered a sense of belonging in a place foreign to many, and has allowed for its students to thrive and achieve. What I have found to value most is the diversity surrounding this program, which can be seen in our course listings, our wide range of research interests, and backgrounds. Every student brings something different to the table. Whether it's a fresh perspective, positive outlook or a controversial debate, this program is enhanced by the diversity it inspires and embraces. Too, valuing diversity honors and pays homage to our field and area of study. It is crucial that we not only memorialize and attempt to understand the past, but that we learn and grow from its consequences. Engaging in a diversity of activities has greatly enriched my experience of studying the Holocaust. Completing an internship at Yad Vashem in the Echoes and Reflections division, participating in seminars at Yad Vashem and The Ghetto Fighter's House, and traveling to Poland on the study tour have all contributed to the well-rounded experience I have had during my time in the program. These enrichment opportunities were invaluable in their bearing on my overall experience, and moreover, in my education. It is through these extra-curricular experiences as well as the wide-ranging and impressive courses offered through the program that I feel prepared to take the next steps in my studies and future. The Weiss-Livnat MA in Holocaust Studies program has greatly invested in its students, and I am so very grateful for this experience and the impact it has had on not only my academic and career aspirations, but also, on my personal growth and development.
---
Eugenia Mihalcea
Romania | BA in Journalism from Hyperion University and BA in Jewish Studies from University of Bucharest MA in Hebrew Culture and Civilization from the University of Bucharest
As an MA student at the Weiss-Livnat International MA Program in Holocaust Studies at the University of Haifa I had the opportunity to intern at Yad Vashem. The project I am working with is called Deportations of Jews – a project that started in 2007. The International Institute for Holocaust Research at Yad Vashem has been studying the organized deportations of Jews as an extensive phenomenon. The resulting database will reconstruct all the transports that took place during the Holocaust from territories of the Third Reich, from countries under German occupation, from the Axis states and from the satellite states.
I am working on documents in Romanian, identifying all the relevant material about the transports from Romania during the Holocaust. During the internship, I learned how to search for documents, how to read them carefully, how to connect documents. In other words, I learned how to do archival research.
For an MA student who wants to do research in the future this is not only an opportunity, but also a chance to work in the same office with researchers and Professors that you want to follow in your career.
Being an intern at Yad Vashem and an MA student at the Weiss-Livnat International MA Program in Holocaust Studies were my strong points when I applied this year for an EHRI (European Holocaust Research Infrastructure) conference.
Alongside researchers, archivists, historians and professionals in Digital Humanities and Data Protection policies from United States, Israel, Czech Republic, Ukraine, Switzerland, Germany, Poland, Republic of Serbia and England I took part, in June 2016, in the international workshop "Online Access of Holocaust Documents: Ethical and Practical Challenges" organized by the "Elie Wiesel" Institute for the Study of the Holocaust in Romania. Enabling online access to Holocaust testimonies and the challenges of multilingualism was the topic that I presented.
---
Tamar Taylor
United Kingdom | BS in Critical Care Nursing from Kings College and MS in First Contact Care from Sheffield Hallam University
Being on the Holocaust Studies course has exceeded my expectations in so many ways.
First, the location. To see that beautiful view each time I come to Uni, the Bay of Haifa, and even Mt. Hermon in the distance on a clear day! Spectacular!
As I was slightly apprehensive about studying in such a different discipline, I have really loved the challenge, and have found the multi-disciplinary aspects of the course enjoyable and challenging. To go from pure historical fact, to memorialising and curating, to psychological aspects, and even learning German, has widened my whole perspective of the Holocaust into a multi-dimensional experience.
It has been fantastic to meet people from so many nations and different cultures, and I have loved the interaction between us, and especially getting to know the Israelis on the course.
The special highlights for me have been the Research Forum, hearing testimonies and some of the documentaries. The Yad Vashem and Ghetto Fighters Seminars were amazing. I am also so excited to be doing an internship at Atlit as it is a place that has a lot of meaning for me as a Brit!!
Finally, the trip to Poland was a very special experience, intense, emotional at times, but so worthwhile and has made me want to return one day. For all of the hard work that you Yael and your team have put into making this programme, I would like to say a huge thanks. I know that what I have learned so far will have a lasting effect, and equip and enable me to educate others and keep the memory of the Holocaust alive.
---
Prof. Hagit Lavsky
Professor Hagit Lavsky received a Ph.D. in Jewish contemporary history, an M.A. in contemporary Jewry and economic history, and a B.A. in history and philosophy from The Hebrew University of Jerusalem. During her fellowship at the USHMM, she was the Samuel L. and Perry Haber Chair in Post-Holocaust Studies at the Institute of Contemporary Jewry, and Director of the Cherrick Center for the Study of Zionism, the Yishuv and the State of Israel at The Hebrew University of Jerusalem.
Read more about Prof. Hagit Lavsky's Research Here…
She shares some remarks about this academic year: We are about to conclude the 5th year of our program. Each year brings a different variety of students but it seems that all those who have opted for our program share in common a deep commitment and are highly motivated to study profoundly about this fateful unprecedented chapter in world history. Our program is the place which brings together a whole range of scholarly perspectives in the effort to develop new generations of committed scholars, public leaders, and educators and it never stops from introducing and opening up new directions in expanding and deepening the study of the Holocaust and its impact everywhere around the globe. As the Academic Consultant of the program's students, I am privileged in accompanying each and every student in the process of adjustment, in overcoming obstacles, in defining their goals, in their growing confidence while paving their road to become mature scholars. The highlight of this year was in my view the Poland tour, which revealed and consolidated the yield of the program, as reflected in our discussions. It brought us together, sharing our experiences and insights. A Poland tour or a Germany tour should become an integral mandatory component in our program, and the goal should be to establish an earmarked grant for that important project.
---
Dr. Lea David
Lea David finished her PhD at the Department of Sociology and Anthropology at Ben Gurion University, Israel. Her work examines how a transition to democracy is changing a content of a collective memory in Serbia and is producing new social categories. She explores how a contested past is managed through the clashes of the local and the global memory cultures. She has also been lecturing on the memory studies, conflict in the Former Yugoslav countries and transitional justice at various Israeli Universities and Colleges. Her postdoctoral research under Dr Carol Kidron supervision (Anthropology Department, Haifa University) at the Strochlitz Institute for Holocaust Research, Haifa University deals with Memory Politics and Human Rights regime in International Relations.
Read more about Dr. Lea David's Research Here…
Reflections from Lea David: Politics of Remembrance! In the world in which neoliberal concepts of academia reduce "student-teacher" to "customer-service provider" relations, to be able to have a mind provoking conversation with students about the world we live in is truly rare experience.Dr. Lea David, teachers the course: "Human Rights, Holocaust, Genocide: the Politics of Remembrance"
Here are some of her remarks about this academic year:
I was truly blessed I had a chance to teach this year course on Human Rights, Holocaust, Genocide: The Getting the opportunity to teach this course allowed me to create a platform where students of all life-paths, ages, religious and cultural backgrounds and geographical areas can freely discuss and deliberate why understanding Holocaust matters today. By asking difficult question of intersection of the prevailing ideologies of human rights and nationalism, we raised questions on the trade-offs and dilemmas various mnemonic groups face, the types of commemorative practices they produce and the ways Holocaust memory is being brought to the fore as a platform for articulating national interests. Is the Holocaust a single universally shared memory or the template through which other genocides and historical traumas are perceived, presented or shuttered? Does the Holocaust really have the capacity to serve as a universal memory and to replace other traumatic memories around the globe or does it merely enable a language for their articulation and thus create a wider context that provides a reframing of the past? What moral choices are involved in representing past events as "genocides" as opposed to "ethnic cleansings" or "mass-murders"? What are the real outcomes of the meaning-making processes of human suffering at different societal levels and what are the strengths and the limits of linking various historical injustice across the globe with the Holocaust?
However, the most important issue during the class was to try to solve the riddle: What this famous, yet ambiguous notion of "never forget" really mean for each and every one of us? Is it about a singular Jewish past, our embodiment in the present, or a global outlook for the future? Answering those question is challenging and thought-provoking but it ultimately means understanding why Holocaust matters. If I succeeded in that task, even partially, I rest my case!
---
Graduation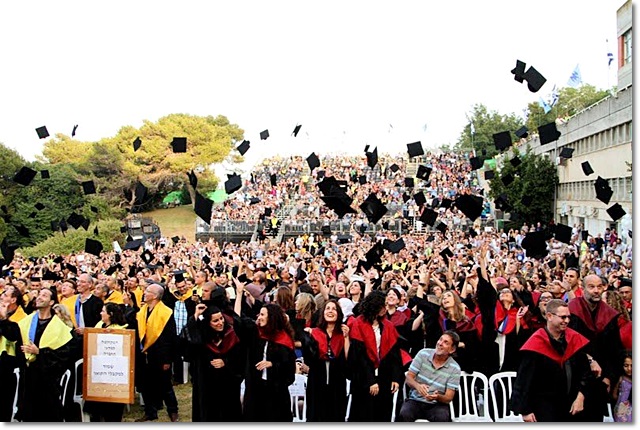 We have the honor to announce the graduation of 26 students this June. We're very proud of our students and wish them well as they continue on in their careers.
Following the University's general ceremony, the graduating students, gathered with the program's staff headed by Prof. Kochavi, to receive their diplomas.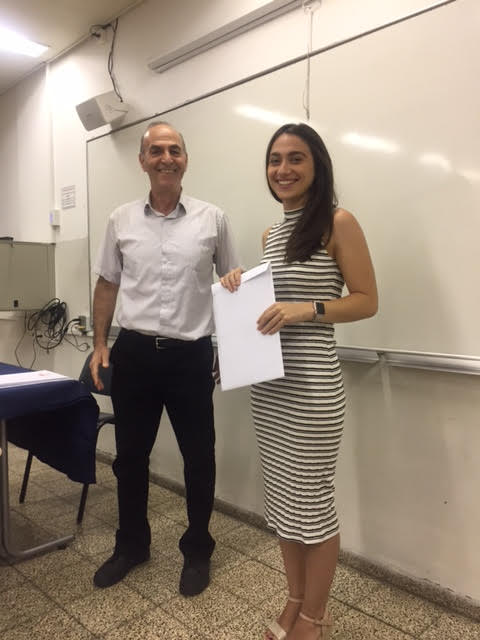 Lisa Krebs
from England wrote her research thesis under the supervision of Professor Maoz Azariahu and Dr. Shosh Rotem, on the representation of Orthodox Jews in Holocaust museums. She was awarded an excellent grade and graduated Magna Cum Laude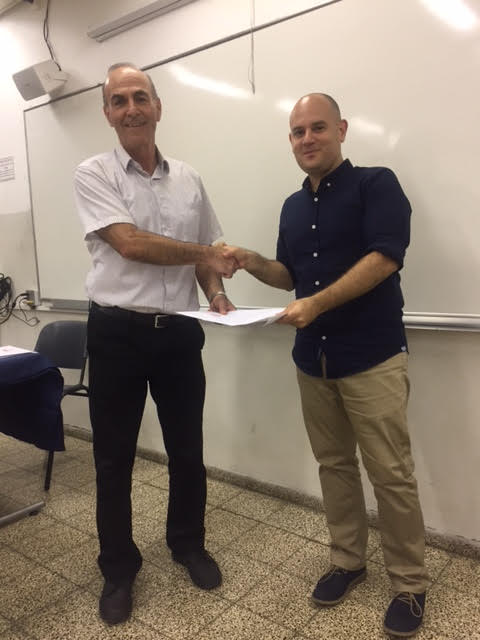 Omri Horesh
from Israel, graduated Magna Cum Laude after completing a final exam in the Psychology of the Holocaust.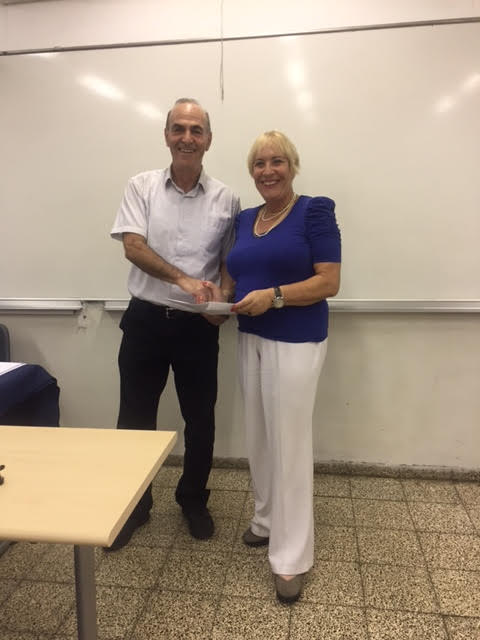 Rachel Levitan
from Israel already has an MA in Law and is a practicing lawyer. She is already planning to continue her studies in the field and pursue a PhD degree.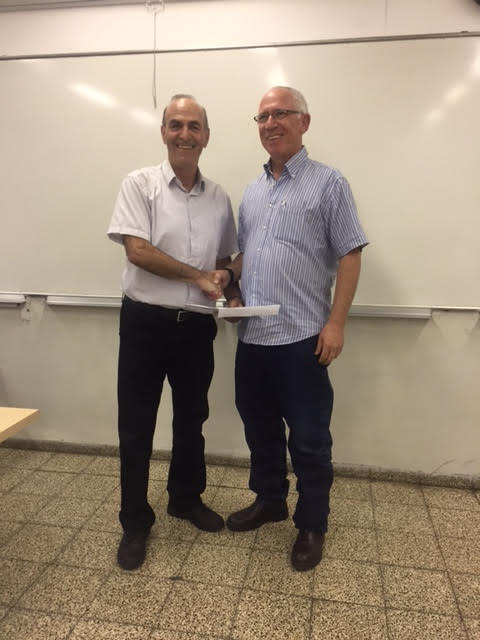 Effi Admoni
from Israel, focused during his studies in the program on military history of the Second World War and wrote his final exam on the topic.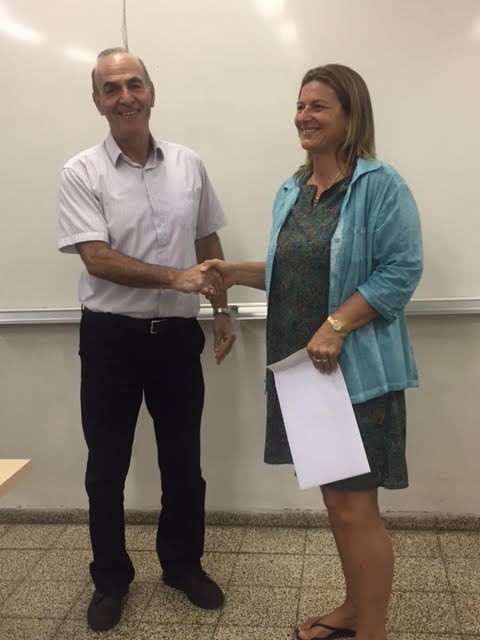 Daphna Small
from Israel has a BFA in Film from SUNY Purchase. In our program she focused on the Nazi ideology and the occult.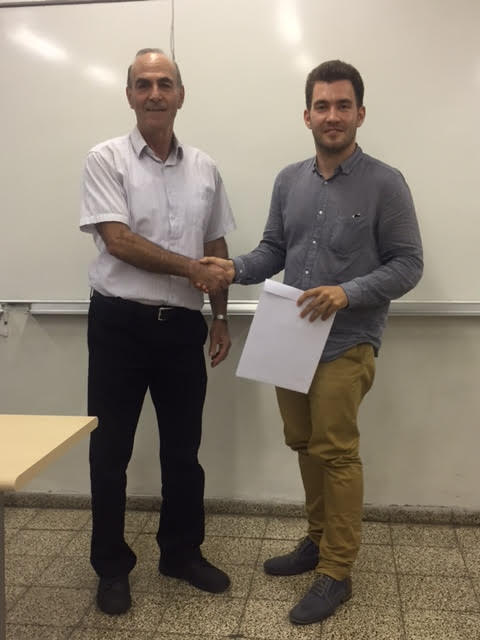 Jan Kirshenbaum
from Poland has a BA in Russian Studies with a minor in Jewish Studies from the University of Wroclaw. He plans to continue his research into Jewish Russian perspective of the Holocaust.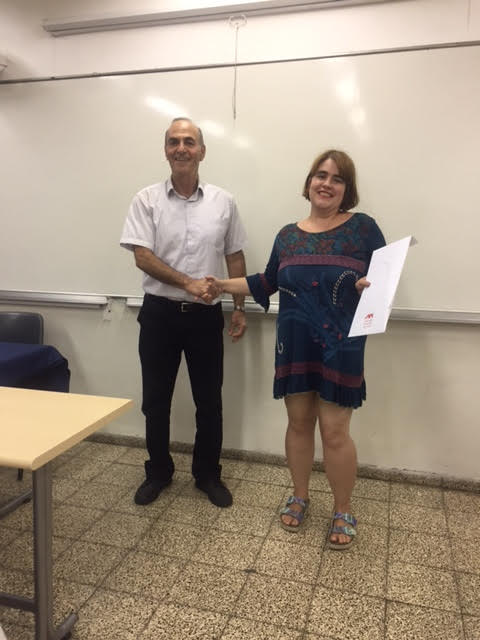 Maura Finlay
from the United States focused in her studies on the anthropology of trauma.
Congratulations to all of our graduates!
---
New Students
We are very excited to welcome our new students, who will start their studies with us this coming October. We are happy to introduce 3 of them.
---
Hendrik Schemann
Hendrich is 26 years old, born in Germany. He has a B.A. in history and protestant theology, he will finish his Master of Education in the same subjects this September before he comes to Haifa to study with us. Simultaneously with these studies, he was working at the University of Osnabrueck. Therefore, he had great support from his professors and even greater opportunities to write a significant bachelor's thesis. He chose to write his thesis about the legal consult of a Jewish organization in Germany in 1933/34. This showed him that there is a lot to research in context of the Holocaust. Currently he is working on his Master's thesis about a German-Jewish persecuted artist and he is curious about where this will lead. It is his long-term goal to stay in the field of academic research at the university and therefore he plan to write a dissertation after his Studies. Fencing, swimming, and reading helps him clear his mind and stay focused on his goals. He is looking forward to the next year and he is curious what to expect in detail.
---
Rivka Baum
This October Rivka will start the MA Holocaust Studies. She is 22 years old and originally from Amsterdam, the Netherlands. She attended the St. Ignatius Gymnasium high school, where apart from the regular subjects she also had the opportunity to learn Latin and Greek.
She's recently earned her BA degree in History at the University of Leiden. During her studies she realized she wanted to learn more about and research the Shoah. When she read about the multidisciplinary features of the Weiss-Livnat International MA program in Holocaust Studies, she applied immediately because she knew she wanted to join this wonderful program. She recognizes the challenges but aspires to be part of a new generation of Holocaust researchers. She loves to cook, to read, go to the Opera, make friends and explore new places.
---
Ricki Birnbaum
Ricki Birnbaum is from Toronto, Canada. In April 2017, she completed her BA in Jewish Studies at York University in Toronto. Her paternal grandparents were Holocaust survivors and her great-grandparents on her mother's side escaped from Europe before the war's outbreak. For as long as she can remember, she has been interested in the topic of the Holocaust. She is particularly interested in survivors' stories. Holocaust survivors truly inspire her. She has made it her goal to publish a memoir about her family's experiences during the Holocaust, with a focus on her grandmother. Additionally she strives to make the Holocaust meaningful to others just like it is meaningful to her.
---
News From Dapim
We are happy to announce the publication of a new issue of the academic journal: Dapim Studies of the Holocaust, published by our Research center.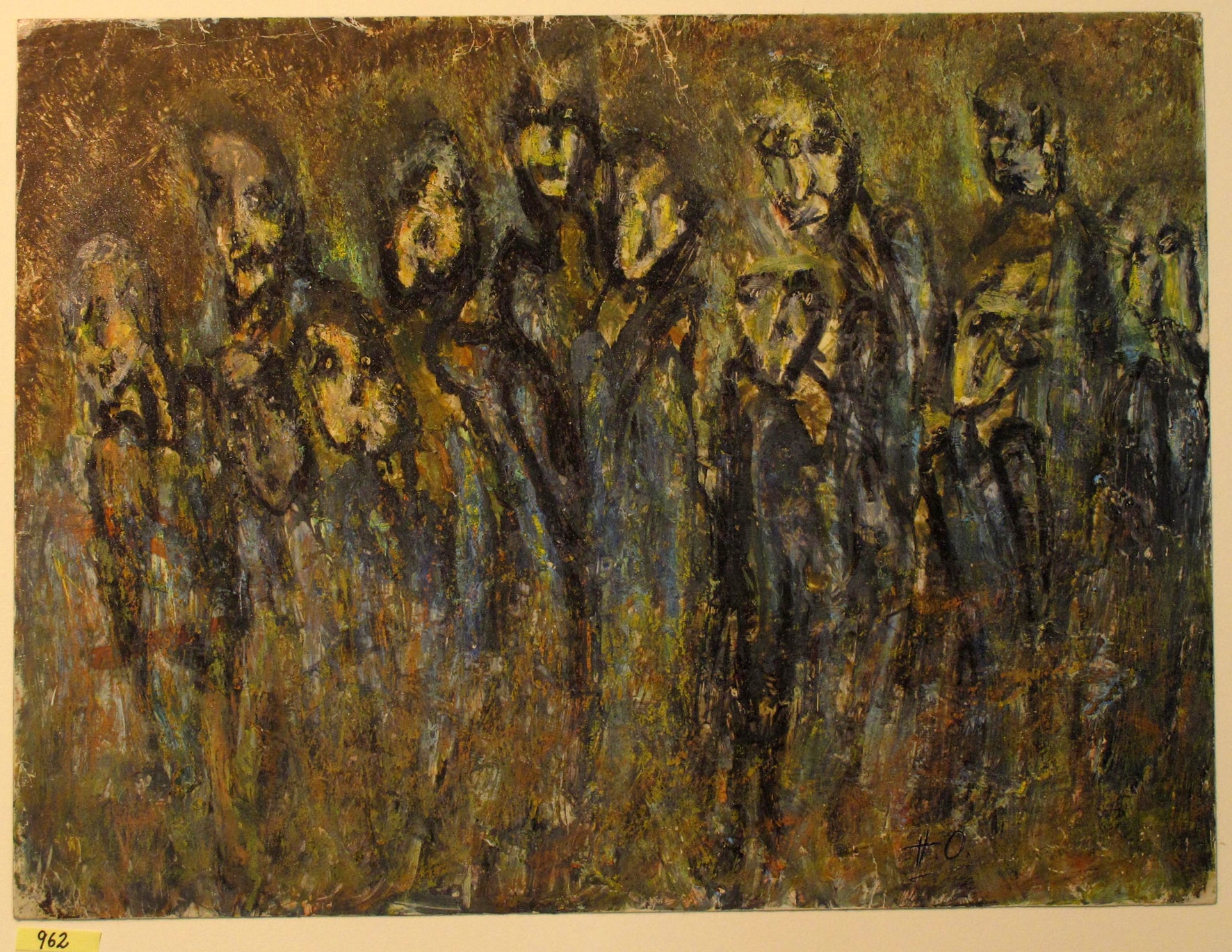 Volume 31 ,Issue 2

Dapim – Studies on the Shoah, is the interdisciplinary academic journal of the Strochlitz Institute for Holocaust Research. Dapim is devoted to the interdisciplinary study of the Holocaust, the Second World War and anti-Semitism. Scholars from around the world contribute to this journal, and we are excited to share our most recent issue with you.
The newest addition, Volume 31, Issue 2 features:
The Memory of the Archive: The International Tracing Service and the Construction of the Past as History by Dan Stone
°
'A Shower of Hail to All Orchards': On the Consumerist Interpretation of National Socialism by Ishay Landa
°
Performative Environments of Polish Memory: The Grodzka Gate – NN Theater Center's
Approach to Lublin's Jewish Pasts by Diana I. Popescu
°
Scholars' Forum on Holocaust Historiography in Eastern Europe (Part 1)
edited by Kiril Feferman and Kobi Kabalek.
°
The forum offers an opportunity to gauge the evolution of attitudes toward the Holocaust in Eastern Europe with an eye to the current state of affairs in Holocaust historiography, as well as to Holocaust-related events and present-day political and "scholarly-political" configurations in these countries.
°
Holocaust Scholarship in Belarus: General Trends by Leonid Rein
°
The Holocaust in Bulgaria: Rescuing History from 'Rescue' by Steven F. Sage
°
Holocaust Research and Infrastructure in Hungary by László Csősz and Ádám Gellért
°
The Evolution of Holocaust Studies in Moldovan Historiography: 1991–2017 by
Diana Dumitru
°
Studying Russia or the Soviet Union? Holocaust Scholarship in Contemporary Russia by Kiril Feferman
Find the articles online under: http://www.tandfonline.com/toc/rdap20/current
Inquiries and requests to submit materials to "Dapim – Studies on the Holocaust" should be sent to dapim_h@univ.haifa.ac.il/
Head of the Editorial Board: Arieh Kochavi
Editors: Kobi Kabalek, Wendy Lower, Gavriel Rosenfeld
Deputy Editor: Michal Aharony
---
Website | Blog | Donate | Scholarships

Thank you
for supporting the International MA Program in Holocaust Studies at the University of Haifa. We are proud to have friends and followers around the world!